Nano Aluminum Creates Chronic Parasite Infections in Population
For decades, this blog has reported on the health effects of toxic metal spraying in the atmosphere. The entire ecosystem is now polluted with high levels of aluminum particles. These cause multiple types of health effects and may be part of the reason for the epidemic of Alzheimer's disease.
German research now shows that chronic aluminum toxicity in the body products massive amounts of parasite infections, something the Frequency Research Foundation has seen on a daily basis since 2001 when parasite frequencies began to be identified.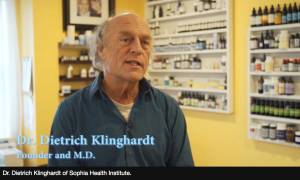 German doctor links nano-aluminum, glyphosate and parasites
…  to chronic disease – develops healing protocol
Nano-Aluminum, Glyphosate, and the Life Saving Work of Parasites
The bodies of Americans are saturated with very high levels of nano-aluminum. This provides ideal conditions for severe parasite infestation. These burdens are making us a country of chronically ill and cognitively impaired people.
Research is now beginning to clearly demonstrate the health effects of chronic spraying of the atmosphere with aluminum, barium, and other toxic substances.
Chemtrails Glycophosphate Frequencies
According to Dr. Dietrich Klinghardt, MD, PhD, the ingredients of the persistent contrail formula that is being sprayed in the upper atmosphere by jet aircraft contains nanoparticles of aluminum (in several forms) along with barium, strontium, mercury, plastics and various other ingredients. Even viable Lyme disease cysts and other biological substances have been found in the nanoparticle dust that is falling from the sky. 
Dr. Klinghardt has contributed significantly to the understanding of metal toxicity & its connection with chronic infections, chronic illness, & pain. He has been instrumental in advancing various fields within biological medicine, and regularly sees patients in the Sophia Health Institute located in Washington State and in his German clinic.
In Germany, his understanding of modern illness and his methods for assessing and treating modern chronic illnesses are being used by two thousand doctors.
Dr. Klinghardt identifies two powerful factors that are destroying the health of Americans. They are environmental toxicity from the interaction of various toxic metals and glyphosate, and environmental exposure to electromagnetic frequency radiation from technology that uses microwaves.
Both factors are creating ideal conditions for parasite infestations. Microwave radiation from smart meters, cell phones, Wi-Fi routers, and cell towers were discussed in a recent series of articles from Health Impact News.
Dr. Dietrich Klinghardt stated:
It is important that you understand that when we inhale aluminum we have absolutely no biological barrier against it going into the brain.
If we eat aluminum from the frying pan, there is very little [exposure]. It does very little damage without glyphosate.
We could eat aluminum all day long and it would not make us toxic. … [However], the moment we inhale the smallest amount of aluminum [when there is glyphosate in our bodies] we get highly toxic.