The gold standard for analysis of frequency effects today is 24/7 monitoring of comprehensive biological data of the state of the human body. The Garmin Body Battery metric is a comprehensive analysis of these data to determine energy state of the body which will be increasing or decreasing depending on amount of stress on the body. These effects have been reported on previously.
The AquaCure E50 is a device that produces Brown's Gas that has remarkable healing properties as well as many other unusual physical effects.
Breathing Brown's gas today, combined with remote frequencies for eliminating pathogens, provided a dramatic improvement in Body Battery throughout the day along with a radical reduction in stress.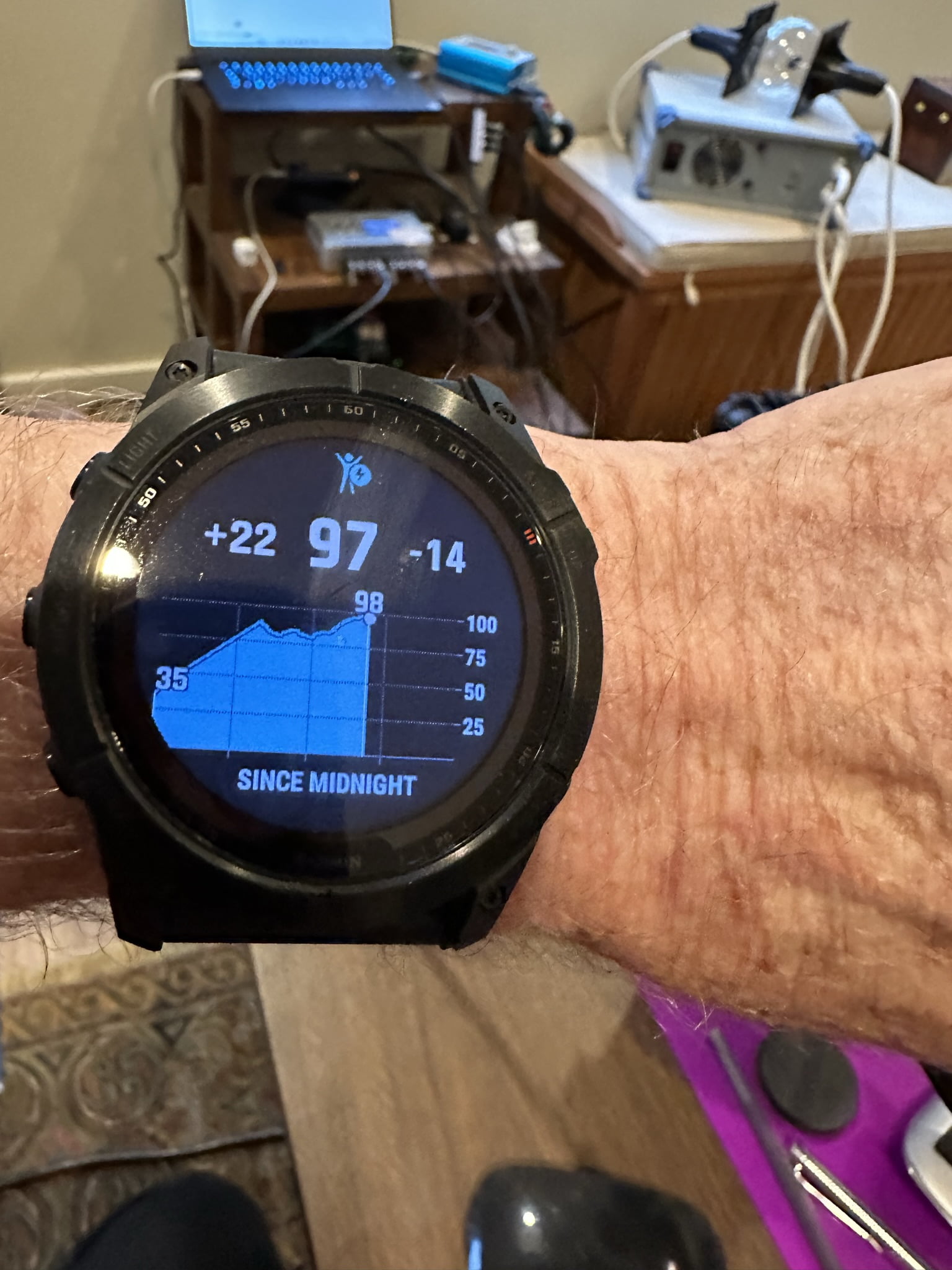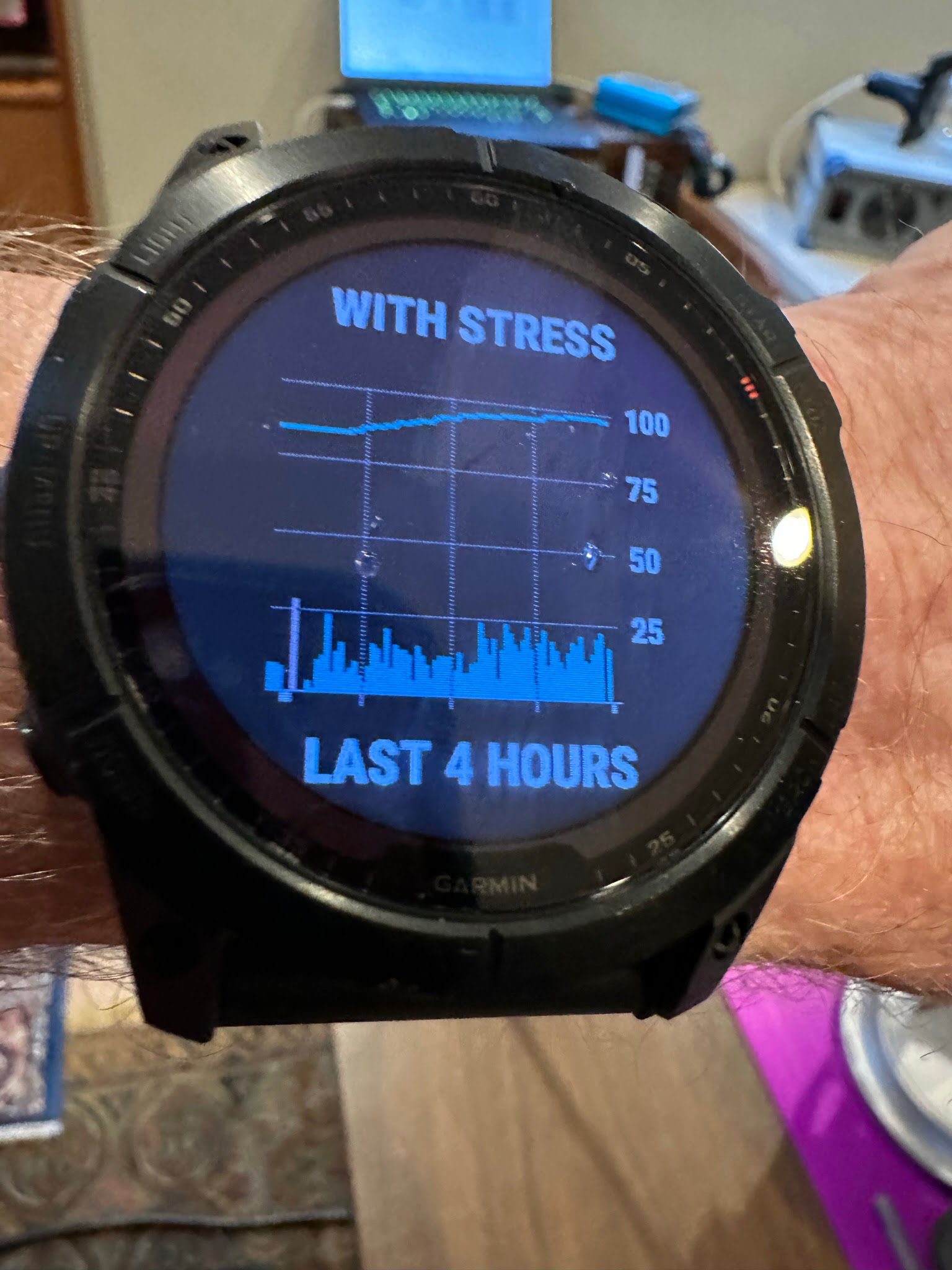 Body battery has been going up since midnight (left image) and is rising over 97 at the end of the working day. The image on the right shows the upper blue line going steadily up for the last four hours with stress levels lower during the day than ever seen before.
These results were achieved after breathing Brown's gas from the AquaCure E50 for 10 minutes mid-morning and transmitting remote frequencies to eliminate pathogens throughout the day. Previous results show Body Battery declining during the day.
Researchers might try replicating this experiment to see if they can replicate the results. The Garmin Watch is a remarkable biofeedback device to improve health and performance.